What's next? Opportunities for working, learning, volunteering and something more…
"What's next?" lists opportunities for working, learning and volunteering. Staying at home or taking off living and working abroad? Looking for a temporary job or starting a career? Continue studying, gaining some practical work experience or learning something new? Engage in another volunteer service, local or abroad? Traveling and discovering the world?
I
n certain moments of your life, you may ask yourself "What's next?" Volunteers, who came to Poland to support a local project or organisation, ask themselves often, what comes after their voluntary service. In our seminars and trainings for volunteers, we often address
future-related questions concerning life
after their voluntary service:
What's next? What will you do after your voluntary service? Are you going back home, stay in Poland or settle down somewhere else? Are you looking for a job and starting a career? In your own country? In Poland? Somewhere else abroad? Do you want to learn something new? Continue your studies? Engage in another volunteer service? Discover the world? Something else?
We consider future as a sea of possibilities, where one can steer his/her boat in several directions:
working,
learning,
volunteering and
something more…
"What's next?" lists opportunities for working, learning, volunteering and something more. This list of ideas and inspiration is work in progress. It grew over years. Older links became obsolete and new ones had been added. Feel free to share your experience with some of the organisations and programmes and let us know, if you can recommend some more. Share your experience in the comment sections right under the article.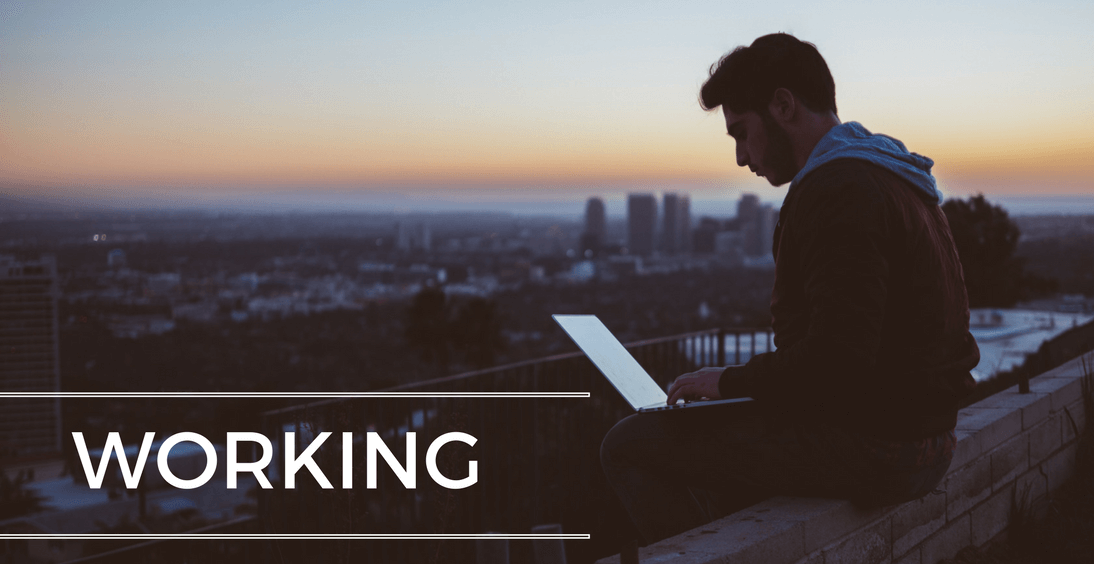 Choose a job you love, and you will never have to work a day in your life.

Confucius
Working opportunities
Working abroad
Nowadays it is not only an opportunity, but – looking at the statistics of youth unemployment rates in Europe – often a necessity to leave your region and find work elsewhere. If working abroad is an option for you, you might check out various job websites and portals.
Job websites and portals (European Union)
EURES | EURopean Employment Services
EU-Careers | European Personnel Selection Office
EuroBrussels | The European Affairs Website
EurActive | EurActive Job Site
Council of Europe | Employment opportunities
Tip: Create your CV with Europass
If you want to apply for a job position in EU-Europe, you have to decide, if you stick to the national standard (of the country you apply) or choose to use the European standard: Europass .
Europass is a set of documents: CV, Language Passport/Portofilio (self-assessment) and Mobility Passport (to document your non-formal learning experiences). Europass aims to set a Europe-wide standard. You can create your documents online, or download templates in all European languages.
Especially international operating companies, organisations and NGO's might request a Europass CV. So, better be prepared.
Job search platforms (worldwide)
indeed | Job Search
Monster | Job Search, Career Advice and Hiring Resources
SimplyHired | Job Search Engine
jooble | Searching jobs around the world
iAgora | Globalise your CV
Worth trying could be also professional social networks, like: linkedIn . Based on your profile, linkedIn sends out regularly news about companies, that look for candidates with a similar profile in your region.
Working in Poland
A lot of volunteers also consider to stay in Poland after finishing their service. Just a few words about their starting points: A lot of them start off doing something with their own language, e.g. language teaching or translations services. They are quite successful, if they avoid bigger cities. Others find some English speaking jobs or internships around International Organisations in Poland, e.g. Organisation for Economic Cooperation and Development (OECD), United Nations Development Programme (UNPD), European Centre for Modern Languages (ECML), EU Delegations, Diplomatic Missions, Greenpeace, etc. Another strategy is to look for job offers from international corporations, which have their seat in Poland.
But… sooner than later, you have to know the language.
Job search websites and platforms with their equivalent in Poland
EURES in Poland | EURopean Employment Services – EURES activities in Poland include organisation of information meetings, consultancy days and job fairs. Addresses and phone numbers of offices authorised to provide EURES network services can be found here (mostly Wojewódzkie Urzędy Pracy).
The corresponding world-wide job search platforms are indeed Polska , Monster Polska and jooble Polska .
Tip: Recognition of certificates
At some point, it might be important, if your exam, diploma, certificate is recognized in another Country. For Poland, you can find out more information about the recognition of qualifications here: Ministry of Education and Science (Ministerstwo Edukacji i Nauki).
Country-specific job portals for Poland
GazetaPraca [redirecting to GoldenLine]
Some of these sites (pracuj.pl, goldenline.pl) work like linkedIn: you can create your own profile online and you receive regularly job offers related to your qualifications.
Some platforms concentrate on local job offers in Poland. Gumtree and OLX are both platforms to buy and sell anything, but have also listing of smaller job offers.
Non-governmental Organisations (NGOs) you find in Poland under one roof: Portal organizacji pozarządowych (ngo.pl).
Or, check out the facebook group Work in Poland
Tip: Formalities
Migrating to another country brings a lot of paper work: registering your stay, applying for a permission to work, study, stay. Information about migration related issues Migration in Europe you find on The European Job Mobility Portal (EURES).
The section "Living and Working Conditions" contains details on finding accommodation, finding a school, taxes, cost of living, health, social legislation, comparability of qualifications, etc. A NGO in Poland that provides information and support is migrant.info.pl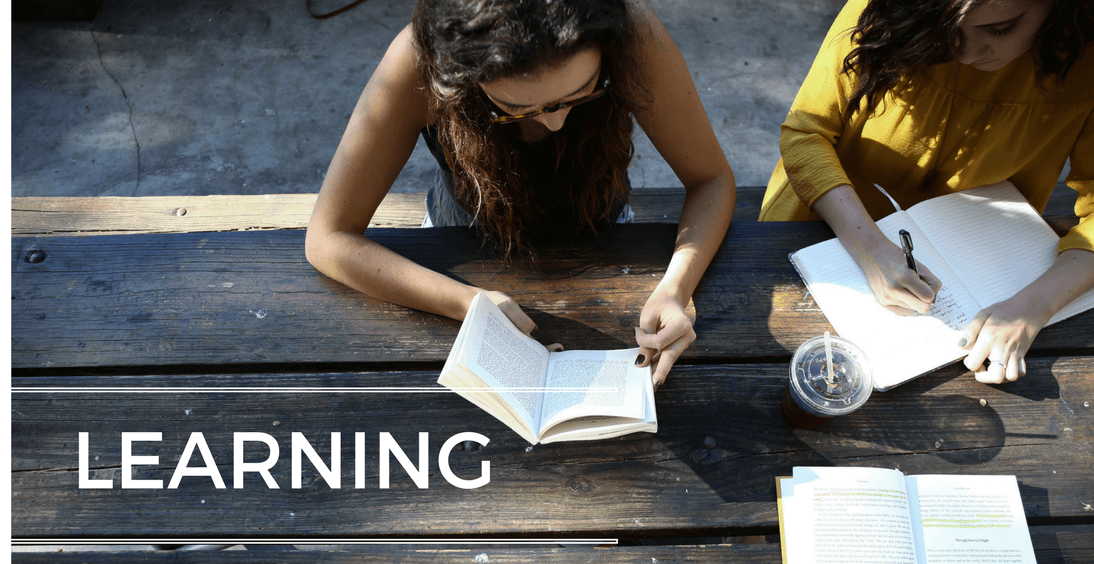 Learning Never Exhausts the Mind.

Leonardo da Vinci
Learning opportunities
Learning opportunities abroad enclose studying (off- and online), internships/traineeships, volunteering activities, youth projects, language learning and teaching, etc. Three sites to start with, that provide various opportunities: GoAbroad, Transitions Abroad and Study Abroad.
Studying abroad
Finding opportunities to study abroad, you may join a exchange programme offered through your University, use the services and programmes of third party providers or you directly enroll with a University abroad/overseas.
Studying in Europe (EU)
Within Europe, you can use the Erasmus+ programme. Information about universities and business schools you may find on iAgora.
Erasmus+ | Erasmus study
iAgora | Universities & Business Schools
Information about tuition fees around Europe you may find at the here .
Read more…
The best places to study for a degree in Europe by @tessreidy
14 Countries Where You Can Study For Free (Or On A Budget) by @SimoneFluckiger
Studying in Poland
The Ministry of Science and Higher Education provides information about the system of higher education in Poland. Information about studying in English you may find on Study in Poland or directly on a separate website the University of your choice.
Polish National Agency for Academic Exchange | Studyfinder
Tip: Scholarships and grants
Searching for scholarships and grants make take you a lot of time. Try out first the university, where you would like to study. Find out, what opportunities they offer for students from abroad. Second, you own country might support you studying abroad. So, check at your embassy or consulate, if there is a programme. Third, check out one of the follwing platforms that collect information on scholarships and grants: East Chance , Edu Active or MladiInfo .
Online learning
Information and Communications Technology (ICT) has had a profound effect on how we learn, broaden our knowledge and develop new skills: Online courses and so called MOOCs (Massive Open Online Courses) have become more and more popular. Universities and educational institutions invested in online learning platforms and offer online learning opportunities, that allow us to dive into any topic you, like from computer science, programming, Greek history, business, marketing, philosophy, psychology, meditation, self-development, and many more.
Find out more in this Blog Post: Online learning opportunities | Learn Something New Anytime, Anywhere!
Internships
Internships and traineeships are temporary learning experiences, from 3 months to a year. They are a great opportunity to apply the knowledge you've gained during your education in a real workplace setting. While familiarising yourself with the working world you are able to gain practical experience and skills for your future career. Internships and traineeships should offer you exposure to an occupation, industry or career field, with a clear focus and specific project for you to complete. Make sure, your tasks and the expected learning outcomes are specified in a written agreement.
The European Youth Forum has drafted a Charter towards quality internships and apprenticeships, a document that aims to establish legal quality criteria for traineeships and calls on providers to commit to quality standards.
Tip: A mentor for one day
You would like to meet someone who love what they do? Then you might like to try out Lifetramp. Meet people and spend one day with him/her to find out more about his/her work and passion.
Internships in Europe (EU)
The European Youth Portal lists traineeship opportunities in European Union Institutions, e.g. the European Commission and Parliament. ErasmusIntern provides a place where companies and organisations can publish their internship offers and search for interns, and where students that want to do an internship abroad can have their profiles, search and apply for internships vacancies.
European Youth Portal | work & learn
ErasmusIntern | Internships, Digital Opportunities Traineeships and Volunteering Opportunities
European Union | Traineeships for graduates
Internships worldwide
Three sites to get started worldwide…
Internship | Internships
GoAbroad | Intern abroad
Idealist | Internships
Non-formal Learning
Information and opportunities for young people who are living, learning and working in Europe/European Union provides the European Youth Portal .
European Solidarity Corps
see the chapter on volunteer opportunities
Youth Exchanges and Youth Projects
Youth Exchanges and Youth Initiatives allow groups of young people from different countries to meet and work together on a topic for up to 21 days. Young people participate in activities such as workshops, exercises, debates, role-plays, outdoor activities, etc.
Erasmus+ | Youth Exchanges
Eurodesk | Information for young people
Qualification for international Youth Work
Eurodesk and the Erasmus+ MOOC online course provide information on Non-formal Education and how to use Erasmus+ fundings for youth mobility projects. The SALTO-YOUTH Network Website lists seminars and trainings for developing International Youth Work comptence.
SALTO-YOUTH Network (SALTO) | Training Calendar and Toolbox
Erasmus+ MOOC MOOC on Erasmus+ Funding Opportunities for Youth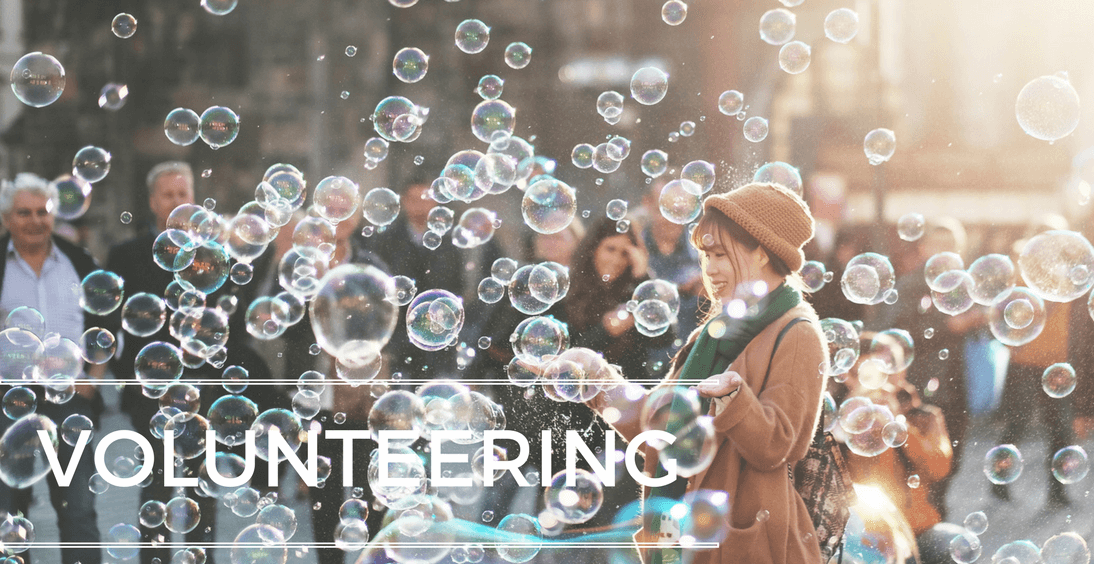 The best way to find yourself is to lose yourself in the service of others.

Mahatma Gandhi
Volunteering opportunities
Volunteering in another country is a great opportunity to help others and support a local project/ community. It allows young people to live and work abroad and experience and explore a different culture, whilst learning new skills that could be helpful in the future.
Many organisations offer volunteering opportunities in form of group programmes (like International Workcamps) or individual programmes (short- or long-term volunteering, online volunteering).
Erasmus+ Volunteering Opportunities
The situation of volunteering in Europe differs from country to country. While some countries have a long history of voluntary service, in others the voluntary sector is still about to spread and develop. In 2011, during the European Year of Volunteering the efforts of volunteers and people involved in volunteering activities has been celebrated.
The European Voluntary Service (EVS) has become the best well known programme that allowed young people to support local communities with their support. Since 2018 the programme European Solidarity Corps (ESC) is contunuing.
European Solidarity Corps | Volunteering opportunities
EU Aid Volunteers | Humanitarian aid programmes [included in European Solidarity Corps]
EU Solidarity Corps on Facebook | Volunteering in Poland, EVS Poland and EVS in Poland
Read also the following BlogPost: European Solidarity Corps (ESC)
Tip: How to choose a good voluntary service? (I)
Once you decide to volunteer, ask yourself the following questions:
What are my expectations / my goals?
What kind of project / tasks am I looking for?
What are my strengths? What can I offer?
Where would I like to go?
How much time do I have available?
Workcamps | Workcamp-Organisations
An International Workcamp is a group of 8 to 20 volunteers from different countries who work together to help a local community or organisation for 2-4 weeks. The camps are hosted by local communities, non-govermental organisations, environmental groups, non-profit associations, and others who are interested in the impact that an international group can have on their community. They are a great way to support a meaningful project, make new friends and increase your intercultural understanding.
Service Civil International (SCI) | International Voluntary Projects / Volunteering for Peace
Alliance Network | The Alliance of European Voluntary Service Organisations
International Cultural Youth Exchange (ICYE)
SCI, ICYE and many Alliance partners offer also mid- and long-term volunteer opportunities.
Volunteer oportunities (search platforms)
Cross-cultural Solutions | Volunteer abroad
Volunteersbase | Volunteering
Tip: How to choose a good voluntary service? (II)
Check out the voluntary organisations: their programme, philosophy and project offers. If you have the chance contact the hosting projects and speak to the coordinator and former volunteers that have already been there.
Remember, that a lot of websites provide volunteering opportunities from various organisations. However, you should make sure that these organisations exist and are reliable. Especially search platforms, that gather information around the net not accountable for the credibility of the organisations that advertise on them.
Online volunteering
If volunteering is particularly difficult for you because of a disability, obligations at home, at university or at work, you could consider volunteering online. If you have access to computer and internet, this might be the option for you.
Your tasks as an online volunteer will depend on your skills and expertise. You can design title pages of publications or flyers, maintain a web site, translate texts, edit videos, do some research or manage social media activities.
Cyber Volunteers | International Communications Volunteers (ICV)
UN Online Volunteering | UN Volunteering [included in a common UN Volunteering and Online Volunteering website)
Professional development co-operation
Erasmus+ | EU Aid Volunteers (European Youth Portal) [moves under European Solidarity Corps]
National Programmes (within EU) | Polska Pomoc (Poland) | weltwaerts (Germany) and others
FidesCo | Catholic Organisation for International Solidarity
Médecins Sans Frontières (MSF)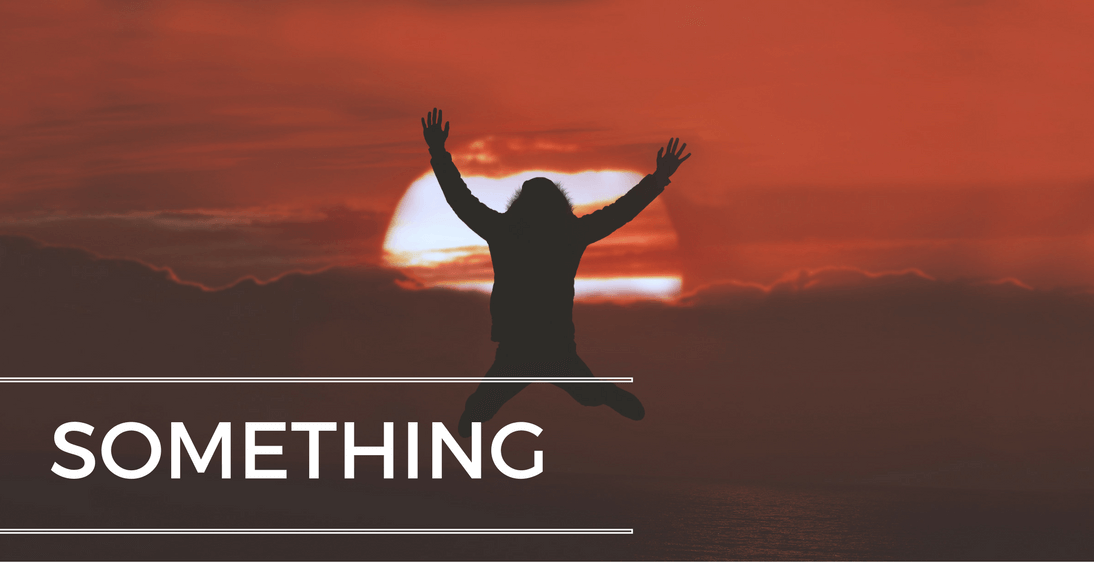 Alice laughed: "There's no use trying," she said; "one can't believe impossible things." "I daresay you haven't had much practice," said the Queen. "When I was younger, I always did it for half an hour a day. Why, sometimes I've believed as many as six impossible things before breakfast."

Alice in Wonderland
Something else…
Not into working, learning or volunteering? – Maybe this section holds something for you….
Joining a community
Are you looking for a group of people that share the same values and world view with you, then communities might be something. Ecological Communities range from 2-3 families living and working together on a small farm till larger villages of 200-300 people. Some might be more political, some more spiritual, while others are more pragmatical oriented. While Eco-Villages focus on ecological and sustainable lifestyle, other international communities like L'Arche focus on people with and without disabilities living and working together or Emmaus working with homeless people.
Arche Communities | L'Arche Internationale
Emmaus Communities | Emmaus UK
Global Ecovillages Network | Network of Eco-Villages
Visiting communities is always inspiring and giving you food for thoughts on how to organise everyday live, or what structures, procedures and rituals for community building are necessary.
Working & Traveling
Would you like to travel the world, but on a low budget? Then you should look for options that combine working and exploring the country. "wwoofing" gives you insight on ecological, sustainable farming and lets you discover a country from smaller places, while other platforms provide smaller jobs, volunteering opportunities and other options. Remember, be sure to check the reliability of the offers.
World Wide Opportunities on Organic Farms | Bringing people to a more sustainable way of life
Workaway | Community for volunteering, working and cultural exchanges
Working abroad | Humanitarian, teaching and environmental volunteer projects worldwide
Help Exchange (HelpX) | Opportunities for volunteer helpers
Worldpackers | Life changing travel experience on a budget
Find a local to show you around
If you want to get in touch with locals that show you around and give you an insiders point of view on where to go and what to see, then show around might be good place to look for.
Finding an accommodation
Platforms to find accommodations and get easier in contact with locals and local communities have been growing over the last years. Sine couchsurfing has been growing (and lost partly its idea to bring travelers and hosts together), a few other sites making offers for specific communities.
Couchsurfing | Stay with Locals and Meet Travelers
The Hospitality Club | Brining people together
BeWelcome | Open your door to the world
Trustroots | Travellers community / Hitch hiking
Warm Showers | A community for cyclists and hosts
Something more….
You still don't know, what's next? – Do you want to pick up a new sport? Run a marathon? Travel the world? Start learning a language? A new instrument? Conquer a fear? Start a business? Fall in love? Flying with a balloon? Diving?
Celestine Chua lists 101 inspiring things to do, including lots of further links to gather additional information… Bucket List Ideas: 101 Things To Do Before You Die by Celestine Chua (Celes)
Tip: Create a Bucket List
Start creating your own bucket list! "Bucket lists" are all about your dreams, goals and experiences you want to have, abilities and skills you would like to develop, places and people you would like to see, etc. before you "kick the bucket", before you die. But it can also be a bucket list for the summer, for the next year, before you settle down, … – What's on Your Bucket List?
Missing anything? Just let me know!
---
The links are also roganised as a Padlet Board.