Let's play! Playing games online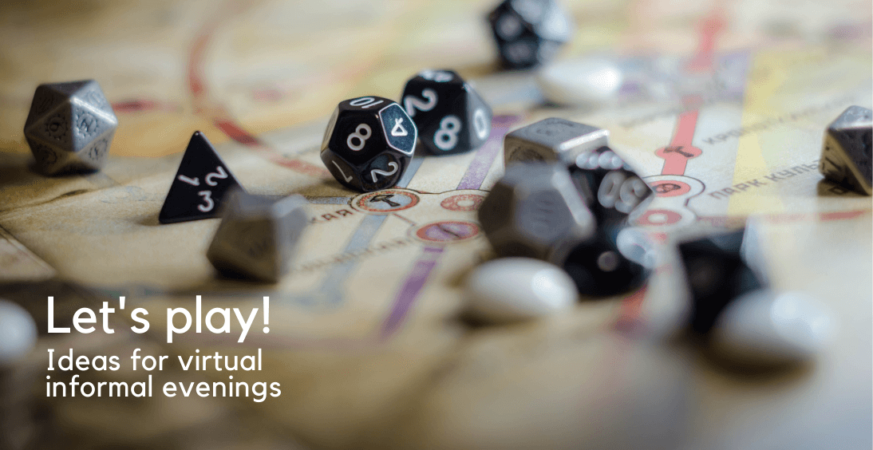 Spending informal time together is an essential part of international youth exchanges, seminars or trainings. Playing games online is one way to spend time and spend an informal evening together.
I
iInternational youth exchanges, seminars and workshops are encounters take place not only during the programme, but also during free-time, in informal spaces: whether during joint activities, walks, during excursions, conversations at lunch and dinner, or playing games together in the evenings – those encounters live above all from the informal time spent together.
Creating Informal Spaces
An online exchange is lacking informal time, as everyone is spending their meal times, coffee and lunch breaks and evening gatherings alone. Therefore, you often need more time for group integration and group building process. Three hours online for getting to know the group and group integration does not equal three hours in an in-person encounter, as the latter includes the informal time participants spend together.
How can we create and use informal spaces in virtual events?
Here are a few ideas:
The time before the beginning
Open the meeting room 10-15 minutes before the actual start and invite participants to arrive earlier. This gives time for informal exchange and small talk about this and that. You can stimulate discussions with some conversation starters.
Waiting times
Stop setting the timer for breakout rooms. Groups have different approaches to the tasks given and some take more time than others. Instead invite groups that finish early back to the main room and involve them in a chat, a discussion or a short activity.
Virtual breaks
Spend a coffee/tea break together. Invite everyone to come back with their drinks, cookies, sandwiches, etc. Change the virtual background to create a different atmosphere and play some music in the background to set the right atmosphere. You may even invite participants to share a photo of their favourite coffee place. There may be only a few participants at the beginning, but once a common break is established, more and more will join.
Joint lunch or dinner
Dishes and regional specialities are often a highlight during intercultural youth exchanges, iseminars and trainings. And they are a good starting point to dive into conversations about one another. Why not invite everyone to a joint meal online: everyone can tell what they usually eat, what they prepare for themselves, or what they usually serve. Or taking it one step further, invite one another into the kitchen and be part of preparing the meals?
Informal Virtual Meeting Spaces
It's not only zoom & co! During 2020 a couple of platform came up with a concept on how to create and use informal spaces. They have in common, that everyone stays in the same meeting room, can move freely around (with an avatar, or their video image) and connect to other people. If someone comes into range of someone else's space, they can communicate. Participants can send one another text messages, talk or play something together. The hosts can broadcast messages, share their screen or play video.
The informal meeting platforms come with pre-configured spaces (like komospace) or let you fully customise your space (like gather). Other examples are: discord, wonder or spatial. The market is very dynamic, so we can expect to see a lot of innovation in this field.
An Informal Evening: Playing Games Online
There are many ways to organise an informal evening online. You may start with a common dinner, follow-up with conversations in breakout rooms, playing games online. Then you move to more complex board games, listen to music or watching a film together, or even organise a karaoke party!
You can do many activities using simple tools or workarounds. Playing games online means you have to adjust little things and invent smaller changes. Meanwhile, there are numerous online platforms that satisfy various needs to meet, connect and play online together.
Here is a small collection:
Short games to get started
Random Wheel Questions
An easy and good way to start the informal evening, is to ask questions to get to know each other better. Spinning the wheel, you receive randomly selected questions. Everyone takes a turn and answers the question chosen. You can create your own random wheel with wordwall. You find an example from our online meet-ups here.
Bingo
A real classic. And something that is easy to prepare. You can create your own documents and send them to the participants as PDF files. Or you can use one of many online platforms that make it easy to create and share bingo cards, like My free Bingo Cards or Bingo Baker.
Games and quizzes
Of, course you may create smaller games or quizzes easily with Kahoot, Bamboozle or Wordwall.
Storytelling
More than a Story
Inspiring questions that invite people to tell something personal about themselves. One participant starts, reads the first question and tells a story. The audience is listening actively and encouraging the storyteller to tell more by asking questions. You can find it here: More Than One Story.
Story dice
Do you love the cassic story cubes? You can find them in various versions online. Dave Birss offers a free version on his website. You can play with five or nine dice, each with a random image on it. You take turns, roll the dice and simply turn these prompts with the order they appear on the screen into a story. Here you can play Story Dice. An application for kids you can find here.
Games for small groups
Scribble
Another classic game: One person chooses one of three terms and draws it. The group tries to guess what it is about. Use any whiteboard or one of the many platforms out there, like skribbl , a multilingual platform. You need to open a room, copy the invitation link and send it to the other players. You may rely on the words that the platform provides or even customise it to your event and include your own terms there.
Werewolf (also known as "mafia")
Werewolf is a very popular game, not only among participants of youth exchanges, seminars and trainings. You can play it online using a few tools: All you need is a second communication channel (e.g. via telegram, signal or whatsapp) to stay in touch with players with special roles. Microphones and videos stay off during the "nights". A detailed instructions on how to play werewolves online can be found here and on the One Night Ultimate Werewolf website.
Board games

You can find a large selection of online board games on Board Game Arena, for example Carcassonne, 7 Wonders, Kingdomino, Alhambra, Hanabi and Kingdom Builder. Board Games Arena offers a total of 280 games in over 40 languages. Definitely something for everyone!
Escape Rooms, treasure hunts and bomb defuse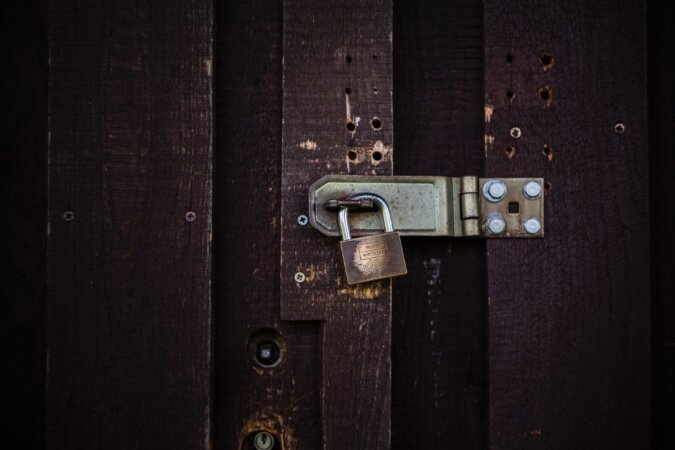 In addition to loads of commercial offers, there are more and more free escape rooms online, created by teachers and educators, or simply by someone who is passionate in a certain subject. Or are you into a scavenger hunt or a mission, where you have to defuse a bomb.
Here are a few examples:
Hogwarts Virtual Escape Room
With this game, created by a librarian from Pennsylvania, you can explore the world of Hogwarts from the comfort of your sofa. The aim is to solve team tasks, knowledge questions and puzzles together. Estimated time to play is approx. 30 – 40 minutes. You find it here: Hogwarts Virtual Escape Room.
Mister X
In this game, you have the task of finding out the identity of a mysterious Mister X. It is possible (and advisable!) to use all the resources on the internet, that are available to you: Twitter, Youtube, Google Maps and various other websites. Time you need depends, something between 45 minutes and 2 hours. Website: Mr X.
Oscar's stolen Oscar
A fishy mystery. You'll help Oscar (the shark star of 2004's Shark Tale) find his award statuette while also learning about sea creatures in an escape room experience that also gives you a virtual tour of the aquarium. It' s located in the National Aquarium in Baltimore, Maryland and can be found here.
Keep talking and nobody explodes
Quite similar to escape room scenario is the challenge to find a bomb in a room and disarm it in a limited time. Plenty of fun (and adrenaline) guaranteed. You find many missions on their website!
Role Playing Games (RPG)
Something I haven't tried out, but is also widely available is role-playing (remember Dungeons & Dragons?). A good place to dive into this world and get an overview you find here.
Maybe you have also some recommendations for playing games online? Leave a comment below!
---
Read more…
More thoughts about using informal space in Informal Space in Online Trainings. Online Facilitation Reflections.
For more ideas on how to have an informal evening together (including how to play bingo, werewolves and more), check out Michele Di Paola's blog post Online interaction: online youth work tools and tips (2020).