How to Survive Winter in Poland?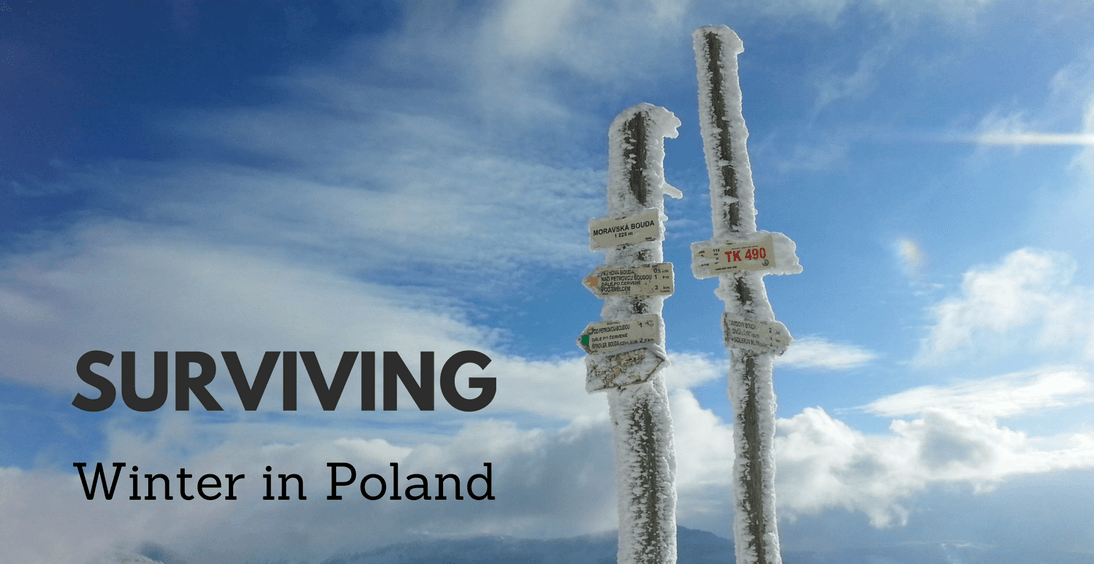 Winter? What winter? – Last two winters have been exceptionally mild. However, the image about Polish winter is pretty bad, even scary: cold and frosty, freezing temperatures far below zero, sometimes -15 °C and even less – just to name a few. But is it true? – Let's check!
"La Pologne? La Pologne? Isn't it terribly cold there?"
"Pas du tout," I answer icily.

Wisława Szymborska
I
f you read about the climate in Poland, you find out that Polish winters are "usually cold" (1), "usually very cold", but "mild some years" (5), "very cold" (2), "really cold" (3), "cold, frosty" (4), with temperatures "below freezing" (2), "far below zero" (4) and "more or less snowy" (2) or with "sometimes heavy snowfall" (4). It doesn't get better, if you dig for some advice on travelling forums like Lonely Planet or Trip Advisor. And you might remember a story you heard from a friend, or an image of extreme winter conditions, heavy snowfall or blizzards from breaking news….
Of course, "cold" means something very different, whether you come form a Scandinavian or Mediterranean country, or Eastern, Central or Western Europe to Poland. However, it very much effects your image and expectations about Polish winter.
Anyway, let's check if the grey and cold Polish winters are merely a stereotype, or true….
Polish Winter – The Facts
Winter (zima) is back, and it's colder than ever. Coupled with snow (śnieg), dry air (suche powietrze), sickness (choroba), and everything else that comes with winter, it's shaping up to be pretty rough.

Kasia Scontsas via blogs.transparent.com
Winter can be very different, depending on the area you stay. Generally the Western parts have a more mild climate (łagodny klimat), while the Eastern parts – due to the continental influence – tend to be more harsh (ostry klimat). The coldest spot with very low temperatures (niska temperatura) in winter is the north-eastern corner around Suwałki.
frosty days – mroźne dni
sunny days – słoneczne dni
cloudy days – pochmurne dni
rainy days – deszczowe dni
Weather conditions
Polish winter lasts from December to March (although one could argue, that it starts already in November and can easily extend into April….). Winter can be described as usually (!) cold, grey and wet. The one thing you be sure of is: Polish winters are quite unpredictable. The coldest months are January and February with temperatures around -3.0 °C (on average), but the weather might change from mild days with over 5 °C and and days where temperatures may drop to −20 °C (−4 °F).
Some more vocabulary lists you may find on polishpod101.com about winter and words for winter / snow days
Average temperatures
The last two winters, 2015 and 2016, have been exceptionally mild. And looking on the average temperature between November and April, winter in Poland doesn't look so bad…
November 3.2 °C (37.8 °F)
December -0.9 °C (30.4 °F)
January -3.3 °C (26.1 °F 21)
February -2.1 °C (28.2 °F 20)
March 1.9 °C (35.4 °F 23)
April 7.7 °C (45.9 °F 15)
Source: Stay Poland
However, a cold and harsh wind let drop the temperature, that it feels easily 3-5 degree colder.
You may check the average temperatures for your place on yr.no . Yr is the joint online weather service from the Norwegian Meteorological Institute (met.no) and the Norwegian Broadcasting Corporation (NRK).
A more accurate hourly forecast you will find at meteoprog.pl. Just google "pogoda godzinowa" and add your town and it will give you an hourly preview of the next three days. (Also available as app for Android and iOS.)
Here is a set of flash cards to talk about the weather (source: GreekSpeak via quizlet.com)
Daylight and sunlight
Besides temperature, people refer to Polish winters often as grey. The days become shorter and shorter, and – together with the overall lack of sunlight and the often foggy and dizziness of rainy days, this might have an even bigger effect on your mood than the drop in temperature.
Daylight in Warsaw on the shortest day in the year (21.12.2017) is 7 hours 42 minutes, which is more that 9 hours shorter than on June Solstice (21.06.). The sun rises on that day at 07:43 and it's getting dark already at 15:25. This means, you might leave your flat in the morning (when it's still dark!), you spend the whole day in your organisation just to leave work when it's dark again…
Check out your city on timeanddate.com .
Daylight does not equal sunlight. Between November and January sunlight might drop to an average of 1 1/2 hours daily. The remaining daylight hours are likely cloudy or with shade, haze or low sun intensity.
An overview of average temperatures (temperatura średnia), precipitation totals (suma opadów) and sunlight (usłonecznienie) in Poland you can find on Mapy klimatu Polski .
Pollution
What might affect you more – especially if you live in a bigger city or in an industrial area – is the quality of the air. As soon as the heating season starts, old coal heating systems, the amount of cars stuck in everyday traffic jams and the lack of wind blowing off the smog may easily exceed the average standards introduced by EU.
In 2016, according to the World Health Organisation 33 out of Europe's 50 most polluted cities were located in Poland (Source: WHO 2016 ), which brought Poland the headline "Polish city more polluted than Beijing" (Financial Times, 12-2016 ). A lot has been done, mostly on a local level, however there is still a long way to go. Check the most recent updates – European City Air Quality Viewer – on the European Environment Agency website.
The quality of air not only affects your mood, it also has a direct impact on your health. To take advantage of some longer walks outside, you might want to check the level of air pollution (not only in Poland) on the website of the World Air Quality Index project or you install the app Zanieczyszczenie Powietrza .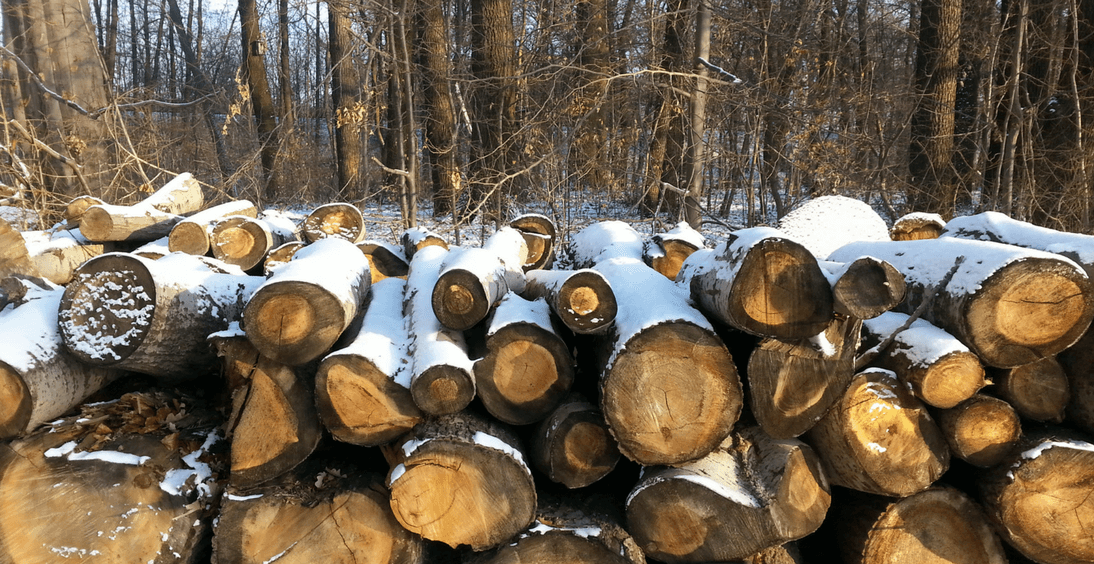 5 Tips To Survive Winter In Poland
A lot of volunteers coming to Poland ask themselves (and us) how to come through the winter. Winter in Poland might be experienced quite different, but especially, if you are from Mediterran countries, the idea of snow and ice is scary. So, how to best manage it?
Tip #1: Stay calm! Prepare yourself!
#winteriscoming
Yes, winter is coming. but it's not burring Poland under mountains of snow with temperatures of -20 C until spring.
More likely, snow fall and really frosty days come in waves. It stays for a couple of days white and cold before it is getting mild again (or just wet and grey…). Temperatures might differ throughout the day and weather conditions are likely to change rapidly.
Winter – like every year – seems to take everyone by surprise.
The first snowfall turns the traffic into chaos. Trains, cars, buses and trams are stuck in endless traffic jams. Public transport have delays. The normal speed in your city slows down. Difficult weather conditions might mean, that your flight will be cancelled (odwołany lot), you might be covered by snow (być zasypanym w śniegu) or – in cases of strong (snow) storms – you destrict loses electricity (utrata prądu).
Just be prepared. Take advantage of the sun as long as you can and any moment you have the chance (and the quality of air does not advice you otherwise!) spend some time outside. Remember, lack of sun leads to lack of vitamin D and lack of vitamin D affects your mode, also known as winter depression. You may consider to get some vitamin D supplement.
Tip #2: "Onion style" – Keep yourself warm
It's generally good advice, that it's best to wear clothes, that people in your host country wear.
Often you see people in Poland dressing in several layers: t-shirt, several sweaters and jackets, even some extra thermo-underwear for the frosty periods.
So, what's the advantage of getting "dressed like an onion": several layers keep you warmer than one thick winter jacket, and you are able to put layers on and off and adjust youth clothing to temperature changes. Especially if you get on and off the metro, bus or tram, where the heater is on the maximum, you will easily adjust to the change.
Get yourself gloves, a scarf and get used to wearing a hat that cover your ears. Be sure, you can easily adapt your clothing to teh weather conditions. And don't let yourself be fooled by the morning sun, if you know, you'll come only back late at night.
Some more useful vocabulary on winter clothes!
Tip #3: Eat food, that keeps you warm and healthy
The choice of regional vegetables and fruits is narrowing down over winter. Of course you can get all the time imported vegetables and fruits, but – considering the transport and treatment – often of less quality.
A classic Polish main dish consists of meat, potatoes and "salad" (surówki, raw vegetable salads made from cabbage, beetroot, carrots, celery, etc.). It does not have many vegetables. Vegetables you may find in soups. So, don't skip soups and surówki, otherwise you skip all the vitamins. Sour cabbage and pickled cucumbers have a lot of vitamin C.
The shorter days and lack of sun might lead to Vitamin D deficiency. Officially, Vitamin D supplements are recommended for children, pregnant women and people older than 60 years. But, if your mood suffers from winter, it might be good to consult a doctor on this.
10 Polish soups (zupy) that keep you warm
barszcz (czerwony) – borsch(t), beetroot soup
• z uszkami – with dumplings (stuffed with mushrooms, or/and cabbage, or with meat)
• z krokietem – with croquette
• z pasztecikiem – with a pastry
grochówka – dried pea soup
grzybowa – wild mushroom soup
jarzynowa – vegetable soup
kalafiorowa – cauliflower soup
kapuśniak – sour cabbage/sauerkraut soup
ogórkowa – sour cucumber soup
pomidorowa – tomato soup
rosół – broth
żurek – fermented rye soup
Source: Survival vocabulary for menu. in: Kimmig (2009): A propos Polski. European Voluntary Service in Poland. Guidebook not only for EVS volunteers, FRSE Youth in Action, p.52
Apart from soups that warm you up, you can also have something warm for breakfast: kasza (kasha/groats) in various forms. Kasza gryczana (buckwheat groats), kasza jęczmienna (barley groats) of kasza jaglana (millet groats) with various fruits.
And finally, warm drinks: Tea with lemon (herbata z cytryną) and honey (miód) keeps the sickness away!). If you go out, try some hot wine (grzane wino) or hot beer (grzane piwo) or enjoy the different tasts of a hot chocolate (gorąca czekolada) – made out of real chocolate – with chilli to get your endorphines busted.
Tip #4: You don't have to do this alone… Socialise!
Winter is also to the time to meet with friends. don't lock yourself up inside, go out with your friends, enjoy a hot chocolate in nice place together, or visit one another, meet with friends at home, play some board games, chat and talk.
Tip #5: Stay active!
Take advantage of winter and try out winter sports: go ice-scating. A lot of towns open in winter some ice-scating pools in the centre. Try out skiing or cross-country skiing, snowboarding, or going downhill with a sledge. Go out for a snowball battle with your kids and joungsters, build snowmans or leave some angels in the freshly fallen snow.
Remember that physical activities rise up the level of your endorphines. Stay active and you stay happy! Let "There is no bad weather, only badly dressed people." be the mindset to follow.
And last, but not least, discover the beauty of Polish regions and landscapes in the winter: the mountains, lake destricts, the Baltic sea covered under snow is spectacular, the special micro climate will strengthens your immunity and (except the mountain areas) everything is much cheaper than dring summer holidays!
And what is your recipe for winter?

Looking for more recommendations? Check out these articles
How to survive cold winter by Kasia Scontsas
How to… Survive the Polish winter by Anda Alexandra R. (aka The Twisted Red LadyBug)
Guide to survive a winter in Poland by David Huerta
Winter is coming – 7 tips on how to survive wintertime in Poland! by Ewelina Nurczyk
Sources: Climate in Poland
(1) Go Poland; (2) Stay Poland; (3) Climates to Travel; (4) Weather Online; (5) Weather and Climate